1
« Last post by dvnoakes on September 13, 2017, 11:06:25 AM »
I have a fairly new tank setup FOWLR in my living room. It's a combination of live rock from an old setup and new aqua cultured live rock from a local retailer. All the fish in the tank are new additions. I work on the road 12 days at a time and home for 2 days. Because of my work I can't exactly monitor a lot of things directly. I have most everything in my tank fully automated. If anything in my tank goes too far out I have a friend go to my house and check and or deal with the problem.
I have noticed a large aiptasia outbreak in my tank over the past 2 months. It looked like the aiptasia was getting out of controle. Glass anemone were everywhere and I thought OMG this is bad! Due to unavoidable circumstances at work I was unable to take my typical two days off and had to stay away from home for a total of 26 days. I figured that on the first day off (today) I was going to add a copper band butterfly to the mix. I arrived at home late last night and I noticed that the aiptasia almost seemed to be going away. I watched the tank for a couple of hours while I puttered around with normal maintenance that I do when I go home. Then I noticed them. Nudibranch. There are several of them cruising around my tank devouring the aiptasia like crazy. I sat in awe and watched them work. I took pictures of them. :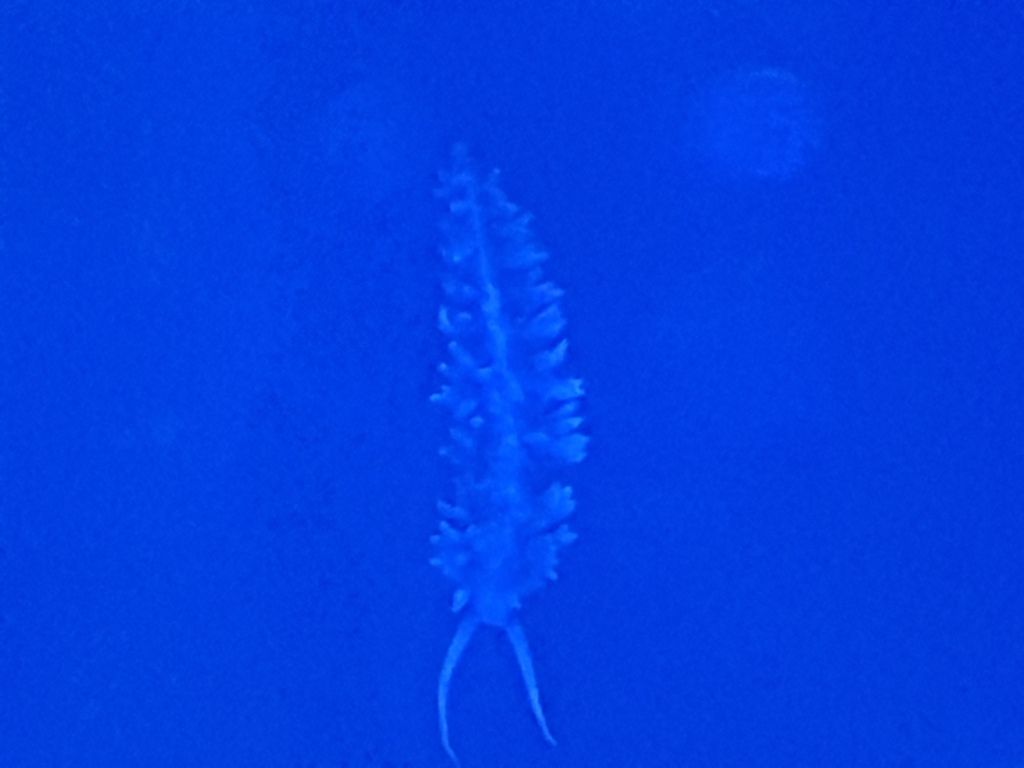 Also took a video of them :
https://www.youtube.com/watch?v=He9TG0qEOrg&t=8s
The tank is balancing itself out . lol.